This entire baseball off-season has been at the mercy of Bryce Harper and Manny Machado, with most teams refraining from making any major moves until those two sign their mind boggling contracts. You probably know that the Phillies and Yankees have been in regular talks with both players up until this week when the Yankees signed utility infielder DJ LeMahieu to a two year contract, seemingly taking them out of the Machado race. You might also know that the White Sox recently reported offer of 7 years, $175 million dollars was completely false according to Machado's agent, Dan Lozano. Manny's dad, Manuel Machado, revealed that there is a "mystery team" who may have the best chance of signing his son, but there are differing opinions as to who that team might be. One possibility is the Padres who, along with veterans Wil Myers and Eric Hosmer, have a potentially dangerous group of young pitchers and a decent mixture of rookies and journeymen. The team could make a run at a playoff spot if they could add one more superstar.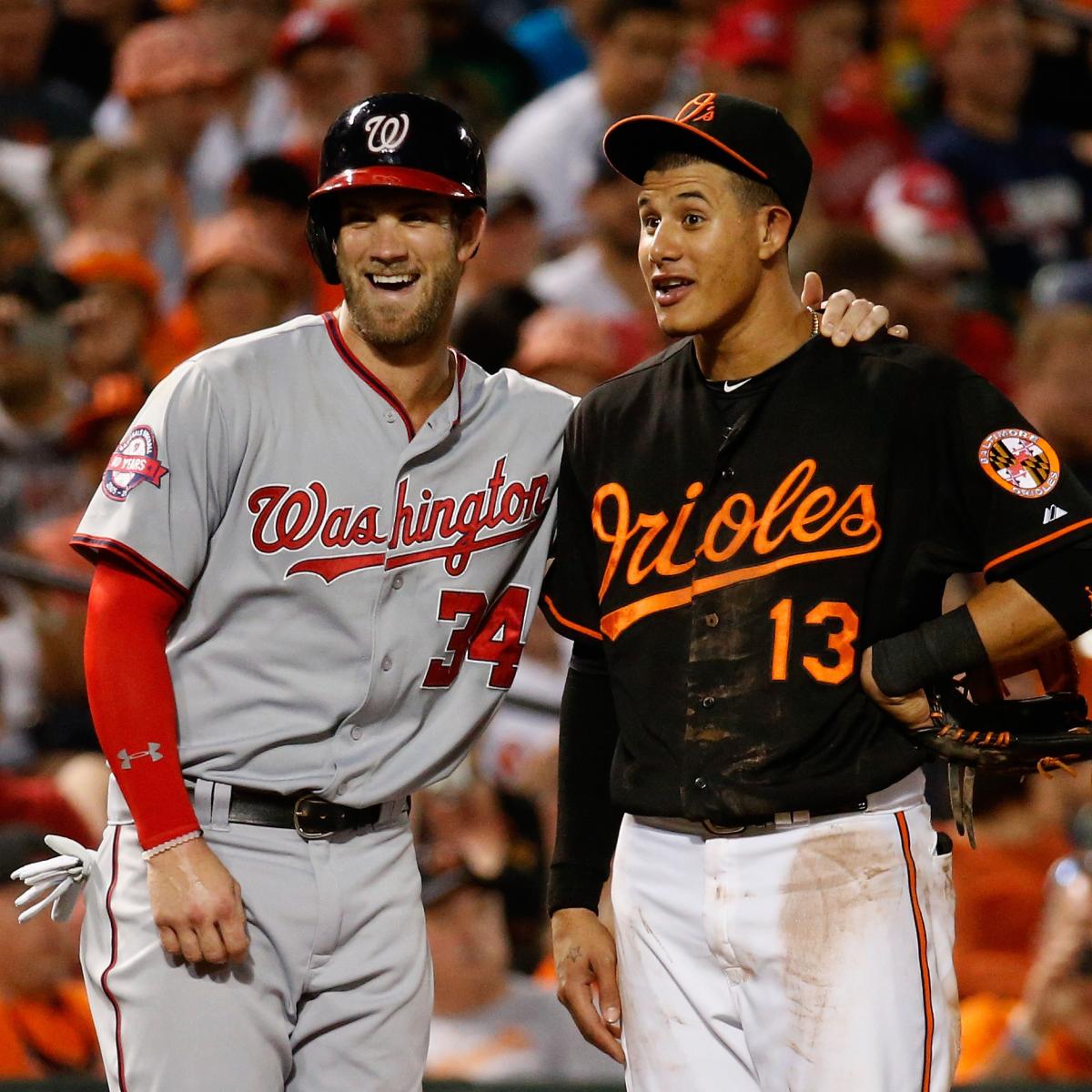 Harper has long been thought of as an option for the Cubs. However, when manager Joe Maddon was asked what the odds were of the Cubs signing Harper at the team's annual convention, he bluntly said there was a zero percent chance. So it seems that even though he has connections to the Cubs, including being best friends with their MVP third baseman and fellow Las Vegan Kris Bryant, they are not a likely landing spot. Philadelphia, on the other hand, seemed to make a great impression on Harper when the two sides met up in Vegas earlier this week. That may indicate that the Phillies increased their offer. About a month ago Harper and Machado visited the Phillies on separate occasions, and both said after leaving Citizens Bank Park that they didn't think the Phillies would be the best destination. But the old saying that "money talks" may ring true if Harper does end up going to Nationals divisional rival and sometime playoff foe Philadelphia.
This isn't to say that the Yankees are out of the running for Harper. If the past is any predictor of the future, then the Yankees might be willing to go the extra mile to come to an agreement with the All-Star outfielder. This would be the latest in the extremely long list of signings where the Yankees simply outbid the other teams trying to sign the best free agent available. With an outfield consisting of Aaron Judge, Bryce Harper, and a combination of Giancarlo Stanton, Brett Gardner and Aaron Hicks (among others), the Yankees would have one of the top outfields if not the top outfield in all of baseball. We'll just have to wait and see.